Oswald Garrison Villard (1872-1949)
A Reform Minded Man
Oswald Garrison Villard is more well known for his journalism and political activity especially in his anti-war views rather than as one of the pivotal figures in the history of the Manassas Industrial School.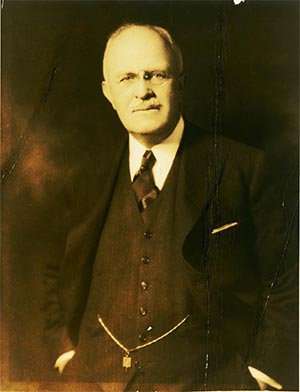 O.G. Villard-
U. Mass Special Collections He was a co-founder, along with W.E.B. Dubois and others of the N.A.A.C.P. Further, he was a strong supporter of suffrage rights for women. Villard was committed to social justice and progressive policies. Nevertheless, years later in his autobiography he lamented his experience with the school as his greatest failure.
Chairman of the Board
Villard became chariman of the board for the school because Dean and the other local leaders believed that his connections with northern philanthropists and other leaders would translate into greater access to money through fundraising.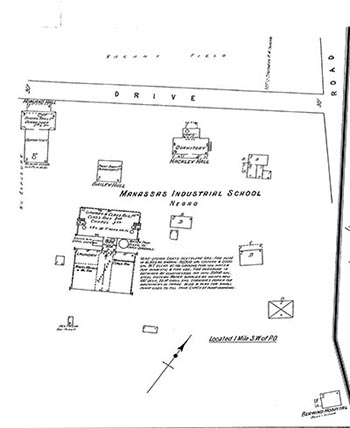 Manassas Industrial School:
Sanborn 1912 During Villard's tenure the physical plant of the school increased dramatically. This Sanborn map shows that thirteen major structures at the school. It had a library built with support from Andrew Carnegie and its' own hospital building. The amount of donations that came from outside the local community increased as well, however, Villard required a new kind of accountability from the officers of the school and he seemed to resent the local community's input. Instead, he preferred to hear from Booker T. Washington and accountants that he hired to evaluate the operations in Manassas.
(Back to top)
NEXT