Emily Howland (1827-1929)
Abolitionist
Emily Howland was an important contributor to the Manassas Industrial School. Emily Howland was born on a farm near the village of Sherwood in New York.Emily's parents were abolitionists before the Civil War and their home occasionally served as a way station for escaped slaves seeking sanctuary in Canada.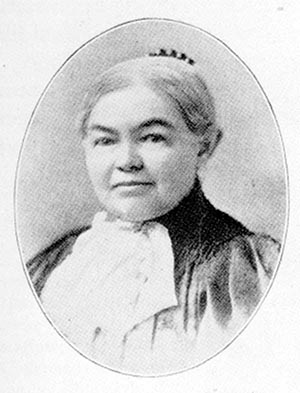 Emily Howland Her family were wealthy landowners and she was decendent from Quakers. She was very active in the abolitionist, suffrage, and temperance movements which connected her to William Lloyd Garrison's circle. These connections were useful later in life in order to raise money and use the influence of prominent leaders to promote her causes.
Teacher
Howland taught at the Miner Normal School for Colored Girls in Washington, D.C. from 1857 to 1859. During the Civil War she worked in Arlington, Virginia teaching freed slaves to read and write. This experience made Howland a much more sympathetic advocate for the abilities of local African Americans. Howland typically supported local control of schools if she was convinced in their abilities. Although she often exibited Victorian sensibilities she did not exhibit the typical white paternalism that was exhibited by many other white leaders connected with the school.
Feminist and Dean Supporter
Howland was active in the Women's Suffrage movement and she was an avid supporter of education for women. She sponsored several students with scholarships and tuition benefits.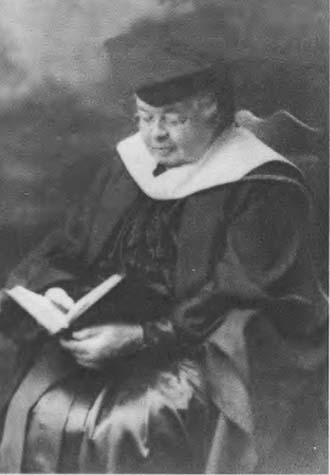 Emily Howland-Doctor of Letters-Image in the Emily Howland Papers collection at Cornell Univ. Howland was an ardent supporter of Jennie Dean and was a lifelong friend of Jennie Thompson, a southern white lady that she had met when she was at the Miner school. Howland believed in a strong academic curriculum as well as a pragmatic approach to industrial arts. She remained a significant member on the Manassas Industrial School's board throughout this period of time. Howland ended up being an important check against Oswald Garrison Villard's plans to make the school more like other more famous industrial schools.
(Back to top)
NEXT