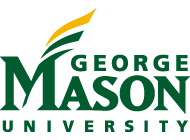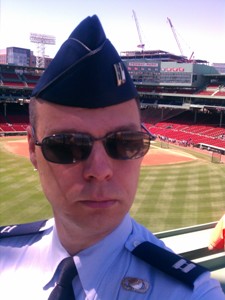 Warren Connell
wconnel2 at masonlive dot gmu dot edu




Captain Warren Connell is a member of the Air Force's Civilian Institution Program, sponsored by the Air Force Institute of Technology (AFIT). Prior to attending George Mason, he was a Project Engineer assigned to the Airspace Mission Planning Division, Hanscom AFB, Massachusetts, and responsible for information assurance activities for the entire Mission Planning enterprise, used on over 60 platforms Air Force-wide. Upon completion of his PhD, he will join the faculty at AFIT at Wright Patterson AFB, Ohio.

Captain Connell has had a variety of assignments in his 20-year career, ranging from developing secure command and control applications on legacy IBM mainframes, installing network intrusion detection systems across the Air Force, and maintaining imagery production architecture for a number of intelligence platforms worldwide. He implemented a production management system that was eventually used across the entire National Air and Space Intelligence Center and also directed operations for 225 personnel in the GEOINT/MASINT Innovation Squadron.


Education:
MS in Computer Engineering, November 2011, Wright State University, Dayton, Ohio
Non-thesis option
BS in Computer Engineering, May 2007 (CS and math minors), University of NebraskaŚLincoln (Omaha campus)
Senior Design Project: Wireless Internet Radio
Wrote software interface between microcontroller and 802.11b wireless card, digital-analog converter, and LCD touchscreen to play music from multiple remote servers via HTTP.
Associate in Applied Science - Computer Science Technology, January 2007, Community College of the Air Force
Research Interests:
Moving Target Defense
Anti-Tamper Techniques
Data Aggregation
Professional Certifications:
ISC2 Certified Information Systems Security Professional (CISSP), March 2013
Defense Acquisition Workforce Improvement Act (DAWIA) System Engineering, Level III, Jan 2013
DAWIA Program Management, Level I, Apr 2011
DAWIA Science and Technology Management, Level I, September 2014
CompTIA A+, Network+, and Security+, 2010
Publications:
Connell, Warren, Albanese, Massimiliano, and Sridhar Venkatesan. "A Framework for Moving Target Defense Quantification." IFIP International Information Security and Privacy Conference. Springer International Publishing, 2017. Link