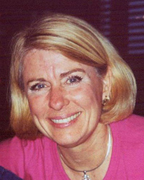 Rebecca Kanak Fox, Ph.D.
Ph.D., George Mason University
Associate Professor of Education
Co-Director, Advanced Studies in Teaching and Learning Program


Welcome
I would like to welcome you to my web site where I have included both professional and personal documentation about my areas of research and writing, teaching, scholarship and other interests. Some components of this site provide information and resources to those who are working in research areas similar to mine; other areas of the site are being constructed to serve as a resource to teachers and students on teacher research, second language acquisition, and foreign/second language education.


My most sincere thanks go to Maria Hudnall, Maren Herzog and Jie Tian, all from GMU,
who have served as invaluable resources and devoted numerous hours to me as we have constructed this site.