<![if !vml]>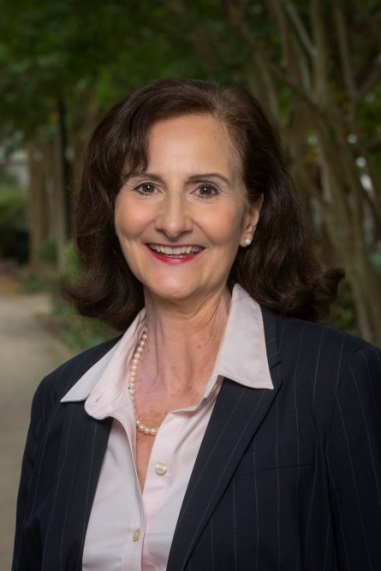 <![endif]>anastasia p. samaras is Professor of Education in the College of Education and Human Development at George Mason University, Virginia, USA. She joined Mason in 2002. She is a pedagogical scholar in self-study research, a prominent research methodology for teachers and other practitioners, and is co-editor/author of seven books including Teaching, Learning, and Enacting of Self-Study Methodology (2018), Polyvocal Professional Learning through Self-Study Research (2015), Self-Study Teacher Research (2011), and Learning Communities In Practice (2008). Professor Samaras is recipient of the Dissertation Research Award, University of Virginia and The Outstanding Scholar Alumni Award, University of Maryland (2009). She was an invited Self-Study Scholar in 2008 and 2009 in Europe and Australia. In 2011-2012 she was a Fulbright Scholar. In 2013-2015, she served as chair of The Self-Study of Teacher Education Practices. Her grant work has included serving as Co-PI of two National Science Foundation (NSF) funded grants: Student-directed Differentiated Learning in College-level Engineering Education and Designing teaching: Scaling up the SIMPLE Design Framework for Interactive Teaching Development and also Co-PI on the U.S.-Pakistan collaboration for faculty excellence in teaching and research. International grant, U.S. Department of State, Academic Linkages and Education Programs, U.S. Mission to Pakistan.
Anastasia's research centers on designing and studying neo-Vygotskian-based applications in curriculum design and transdisciplinary self-study of professional practice, including her own. A decade of research has included designing, co-facilitating, and researching transdisciplinary polyvocal professional learning communities and with a focus on collective creative activity. In collaboration with Kathleen Pithouse-Morgan, they have conceptualized a transdisciplinary, transnational, and transcultural network with reciprocal learning as polyvocal professional learning and with design elements for facilitation. A frequent keynote speaker both in the U.S. and globally and a collaborator on multiple faculty professional development projects and grants, Anastasia seeks to make self-study accessible to teachers and faculty inside and outside the teaching profession. Her leadership has included co-facilitating five transdisciplinary faculty Self-Study of Professional Practice learning communities including a virtual transdisciplinary learning community to support adjunct faculty teaching. She also co-facilitates a new faculty group annually in the College.
A former school teacher, Anastasia served as an academic program coordinator, and director of teacher education programs at both The Catholic University of America (1992-2002) and at George Mason University. Anastasia is an academic who brings a repertoire of practical applications grounded in sociocultural theory into her teaching and research experiences. In her 30 years in academia, 20 of those years have been in leadership positions working to support faculty and programs to be vibrant and viable including Division Director of the Elementary, Literacy, and Secondary Education Programs (2016-2018). Her experiences as teacher and parent shaped her advanced studies at the University of Maryland where she earned a Masters from the Institute of Child Study and a Ph.D. in Curriculum and Instruction with specializations in Early Childhood and Teacher Education.
anastasia pantelides  samaras, ph.d.
Email:        asamaras@gmu.edu         
Web Page: http://mason.gmu.edu/~asamaras/