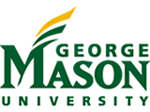 Department of Environmental Science and Policy National Zoological Park
George Mason University Smithsonian Institution


Doctoral Fellowships in Conservation Science
The Department of Environmental Science and Policy of George Mason University and the Smithsonian Institution's National Zoological Park (NZP) are pleased to announce the availability of Doctoral Fellowships in Conservation Science. Two fellowships are being offered starting in the fall of 2006 for students with an MS in Conservation Biology or a related field whose research interests coincide with those of scientists in the NZP Departments of Conservation Biology and/or Reproductive Sciences. Prospective candidates must qualify for admission to the Ph.D. program in Environmental Science and Policy at George Mason University. These are 4 year support packages at comptetive stipends. For more details on the Fellowship Package such as stipend amounts, Press Here.

REVIEW OF APPLICATIONS WILL BEGIN MARCH 1, 2006. TO RECEIVE FULL CONSIDERATION, APPLICATIONS MUST BE COMPLETE BY THAT TIME.

To be considered for these fellowships, please submit the following:

1. Standard GMU Ph.D. Student Application

2. Letter of Interest Specifically Addressing:
a. Candidate's Research Interests and How They Relate to NZP Research Agenda
b. Candidate's Career Goals and How they Relate to Ph.D. Program in Environmental Science and Public Policy

3. Three Reference Letters at least two of which should be from former professors. A letter from the candidate's MS advisor is highly recommended.

4. GRE scores if available.

To Access the Standard GMU Ph.D application process, Press Here

LINKS to VISIT before APPLYING
Information on the Ph.D. Program in Environmental Science and Policy
National Zoological Park Research Interests

In addition to Including your Letter of Interest in your application packet that is sent to GMU Admissions Office,
Please email a copy to rcjones@gmu.edu