Some Matlab Mscripts
These are a few of the Matlab scripts I have found useful over the years. They include graphics routines I have written, a collection of more specialized graphics routines for plotting a projection of points, vectors, and contours from a surface of a sphere (such as the Earth), and some routines for quantities involving the equation of state of seawater (such as seawater density).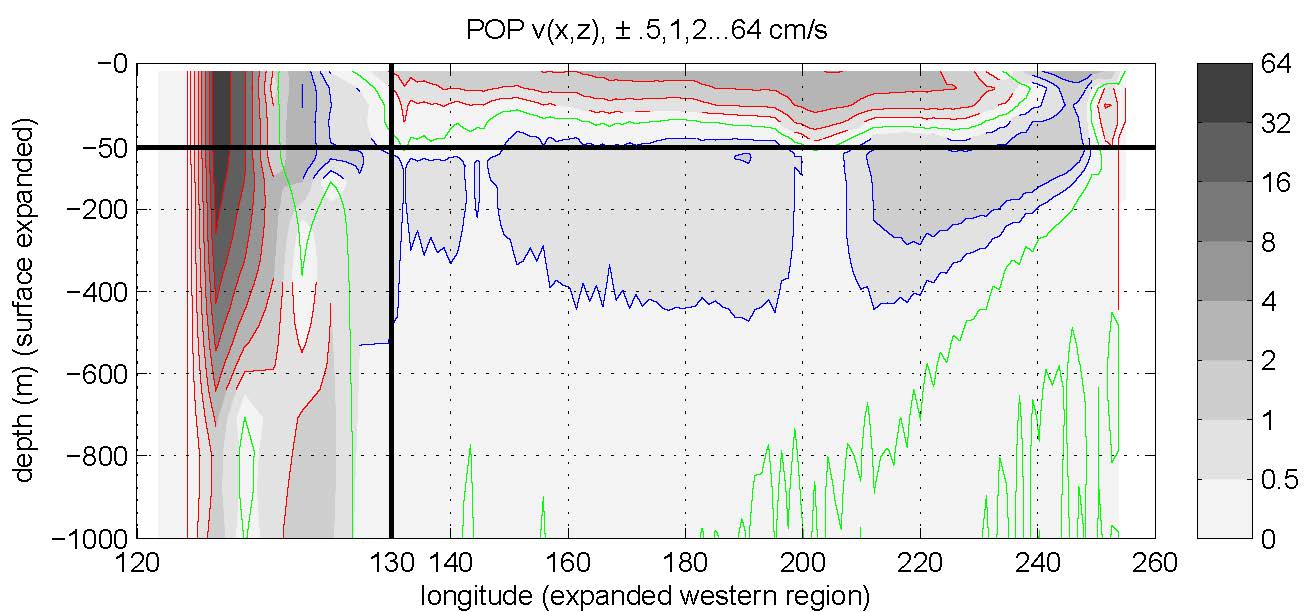 Figure: contourfP(xnon,-znon,vv,ciG,'A',0,'rbg',.5,[.1 .8]);
% red/blue/green line colors show sign and
% shading shows magnitude.
Update 2015: I've added a powerful new version of contourf which allows the user to easily combine colors from a menu of palettes, added a polar view to the map projection routines, and did a number of smaller improvements on other programs.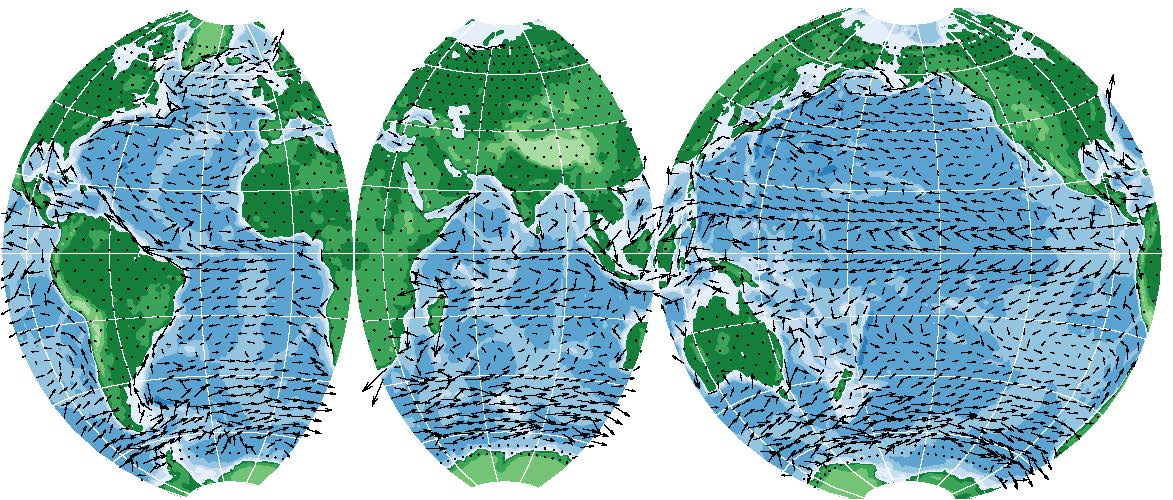 Figure: contglobeP(lon,lat,D/1000,ci,'w-','bg',0,'none',.5,xlohi);
quivglobe(lonu,latu,UU,VV,2,2,'k');
% Azimuthal equal-area projection of global bathymetry data, % blue and green palettes, no contour lines;
% arrows for observed surface ocean velocity climatology.
For higher resolution of the image above, see Guide.
[Note: in Guide, some colorbars are not shown correctly when I look at them in Firefox for Windows 7, but are correct when viewed directly in Acrobat.]
GMU Climate Dynamics Links
AOES Dept Home Page
Klinger Home Page
Last modified: 12 June 2018