3.
You will see the screen below. Click on the "Activating my Account" button to register for the first time.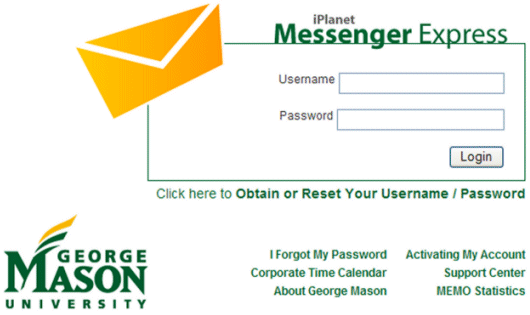 4. If you forgot your password, click on the "I forgot my Password" option..
5. To view your mail on the Web, just type in your Username and Password and then click the "login" button.

6. To Forward your Email to another account
, click on
Options
from the menu choices.

7. Then click on Settings on the Options menu.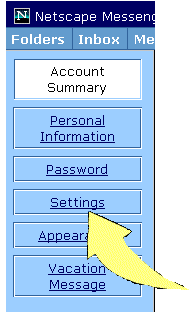 8. Enter the email address for the account you want to forward your mail to in the "Mail Forwarding" text box and click on the "Save Changes" button.

9. Check to see if your forward works by sending yourself an e-mail from your MEMO account to your preferred account.
Caution: Forwarding mail does not erase it from your GMU email account. If you don't periodically log in to your GMU e-mail and delete your mail, your account will fill up and you won't be able to use your email account or forward mail.