INTRODUCTION
Calling the history of a ship a biography will seem strange to those of you not familiar with ships or the maritime professions. However, to anyone who can rightfully call themselves a mariner titling the story of a ship a biography is a very natural thing. Humans have been associated with ships for millennia. They have been and continue to be the largest movable artifacts built by our species. They are also among the most complex. More than this from their very beginning ships have been the life support systems that have permitted us to live and work in a hostile environment, the sea. For these reasons among others ships have become the most anthropomorphized objects on the planet. In nearly every culture it is proper usage to refer to boats and ships with the personal pronouns "he" or "she". Sailors do become fond of the ships they served in and frequently remember them as personalities rather than objects.
The subject of this history is a Landing Craft, Infantry or LCI. She served the US Navy, during World War II for 1,067 days. She was not famous like the USS CONSTITUTION or the MISSOURI (exBB 63)1. Both of these ships live on as museums. The in fact didn't even have a name only a number. Unlike many other types of ships, submarines, and planes, serving in the same war, no one has written about the LCI. Most active duty Navy people today don't know what you're talking about when LCI is mentioned. Yet between 1942 and 1944, 912 were built; 662 for the US Navy, the others were "loaned" to the British and Russians. One would think if 662 served in every theatre of WWII (a few were still on duty during the Korean War), they would be remembered. Such was not the case; this prompted the writing of this book.
"While memoirs are just what they imply—the memories of a life and career—it does not hurt to get a little historical accuracy into them. Details such as dates, ship names, and locations are vital for the historical record. First check your library to see if anyone has written about an event to be discussed. If so, you may want to refer to the work in your memoir and comment on its accuracy.…You may also have some personal papers that you may want to consult, and to add photocopies of these to your memoir as appendices"2.
About the Landing Craft, Infantry Class
There were two (some say three) flights of Landing Craft, Infantry built. Those with numbers 1 through 350 were to be built from British plans; of these a total of 305 were completed by seven shipyards (35 by Consolidated Steel of Orange, Texas). The final 45 were cancelled when the newer version from U.S. Navy plans went into production. As is Navy policy hull numbers once assigned are never reused. The first flight of LCIs had a squarish conning tower. Those with hull numbers 351 through 1098, the second flight, had a round conning tower with the deck house extended on either side leaving no room to walk the length of the ship on the main deck. 607 of these were built. At war's end, ship construction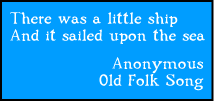 was stopped when contracts were cancelled by the government. Since builders were allotted blocks of hull numbers, there were gaps in the numbering system when construction stopped. The U.S. Navy designed "round" conns were Americanized by having hot water, heating, better berthing and messing for the crew, along with other features the Royal Navy designed "square" conns did not have. Additional modifications were made to 148 "round" conns; including much better cold storage and a bow ramp replacing the side ones of the earlier ships. This third flight of LCIs (the first was 402) was referred to as the "Queen Mary Class". Thus, there were the "square" conns, "round" conns, and "Queen Mary Class".
1The prefix "USS", United States Ship, refers to a warship that is in commission. Once decommissioned the USS is dropped from the ship's name. For the same reason the hull number which indicates the type of warship becomes and "ex" because the ship is no longer a warship. Since the CONSTITUTION is still in commission she retains the USS prefix while the MISSOURI, which is decommissioned does not. One last comment, USS CONSTITUTION has no hull number since she comes from an era before such designations existed.
2The Naval Historical Center Oral History Program, "Creating a Personal Memoir of Your Naval Service", www.history.navy.mil/faqs/faq87-1.htm