SCHEDULE OF ASSIGNED READINGS

First week:
General Introduction: "The Story of Spain: Land of Cultures"

Second week:
El Cid , Anonymous (no reference in our books [= nriob])
Click to read the digital version of this book at the UC-Berkeley
Gonzalo de Berceo [nriob]. See the translation of his "Introduction" to Milagros de nuestra señora.
Read M. J. Kelley's article "Blindness as Physical and Moral Disorder in Berceo,"
Don Juan Manuel (in Flores, 2-11)
Juan Ruiz, Arcipreste de Hita [nriob]
Jorge de Montemayor (in May, 8-45) [Read this article: Abencerraje]
[Consult the Internet Medieval Sourcebook for a wealth of information on the period]

Third week:
Lazarillo (in Flores, 12-61) [You can read a bilingual edition of Lazarillo online]
Cervantes ("The Wedding..." in May, 124-157) [Read Cervantes' brief bio]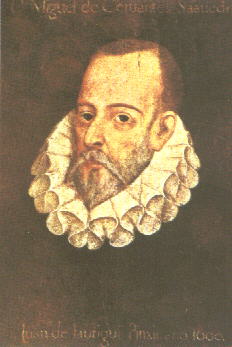 [Read this article by Peter Dunn comparing Cervantes' work with the picaresque novel]
Fourth week:
Cervantes, Exemplary Novels
Introduction, 7-18
"The Little Gipsy Girl," 19-84 (Click here to learn about the gipsies)
"Rinconete and Cortadillo," 85-120
"The Power of the Blood" (in Flores, 62-89)
Fifth week:
Cervantes, Exemplary Novels
"The Glass Graduate," 121-146
"The Jealous Extremaduran," 147-180
"The Deceitful Marriage," 181-194
"The Dogs'Colloquy," 195-252
[Visit the site of the Cervantes Society of America and read hundreds of articles on Cervantes's work]
[Margaret Greer looks at the work of Cervantes and Zayas and compares their "framing"]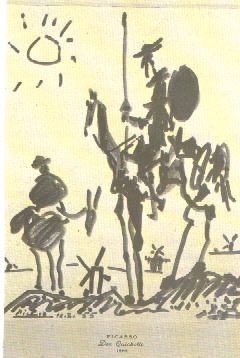 Sixth week:
First Exam (first part of the class)
Bécquer (in May, 46-75)
[Click here for an article on Bécquer's "feminine writing" or here to read some of his Rimas]
Key ideas of the Romantic movement and the Oxford Dictionary definition. Unfortunately the Spanish Romantic movement does not have a good presence on the web. Click here for selected electronic texts in English.
Three essential texts on Romanticism: Schiller (German), Baudelaire (French), Shelley (English).

Seventh week:
Alarcón (in Flores, 90-103)
Bazán ("Revolver" in Flores, 116-127; "Dream Story" in May 76-85)
Emilia Pardo Bazán and Leopoldo Alas, "Clarín" are the key figures of Spanish Naturalism. We don't have much on the web, but learn here about key ideas of Naturalism.

Eigth week: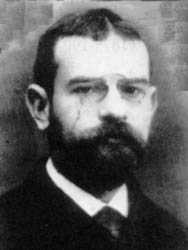 Clarín (in Flores, 128-145) & Unamuno

("The Marquis" in Flores, 146-175; "A Story of Love" in May, 86-123)
Ninth week:
Cela (in Flores, 238-257)
Goytisolo (in Flores, 258-275)
Tenth week:
Masoliver, editor, "Introduction"
Saladrigas, Moix, Vázquez Montalbán, Tomeo, Marías, Millás, Riera (1-63)
Eleventh week:
Merino, Pombo, Tusquets, Vila-Matas, Monzó, Fernández Cubas, Díez, Puig.
(Masoliver, 64-119)
Twelfth week:
Puértolas, Murillo, Martínez de Pisón, García Sánchez, Díaz-Mas,
García Montalvo, Muñoz Molina (in Masoliver, 120-149)
Thirteenth week:
Pamies, Zarraluki, Cercas, Millán, Freixas, Cerezales, Atzaga
(In Masoliver, 159-201)
Fourteenth week:
Conclusions


---


Last Exam [4:30-7:10 PM]