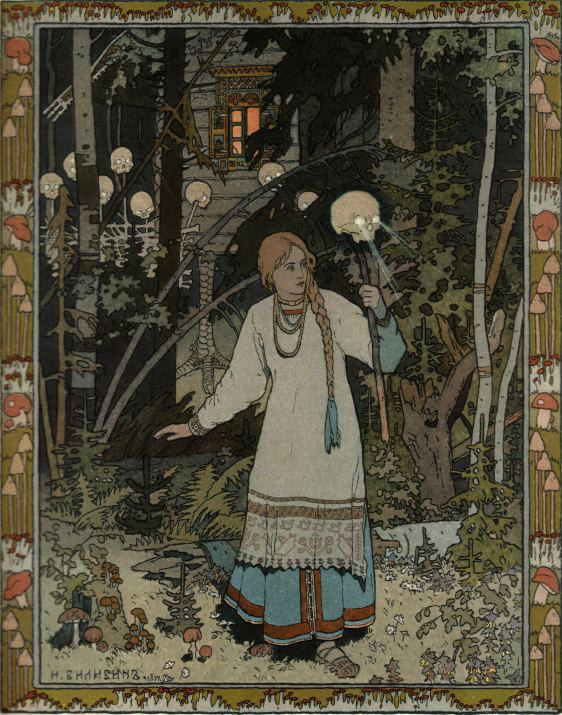 English 591 Traditional Narrative and Storytelling Fall 2006
Tues 7:20-10:00pm

Dr. Margaret R. Yocom
Office: Robinson A439 Phone/Voice mail: 993-1172
Hours: M, W 10:30-11:30 and by appointment
E-mail: myocom@osf1.gmu.edu
Web site: http://mason.gmu.edu/~myocom
Mailbox: English Department Rob A487


"I would ask you to remember this one thing. The stories people tell have a way of taking care of them. If stories come to you, care for them. And learn to give them away where they are needed. Sometimes a person needs a story more than food to stay alive. That is why we put these stories in each other's memory. This is how people care for themselves. . . . Never forget these obligations."
Barry Lopez, Crow and Weasel.
As human beings, all of us tell and listen to stories. Often, we use words to tell about our own exploits, the deeds and misdeeds of family members, the strange and inexplicable adventures of others, and the journeys of some rather magical, once-upon-a-time characters. Sometimes we tell stories through things such as quilts and carvings and embroidery.
Whatever our medium, the aim is the same: to hook the audience and entice them into traveling along, into listening. As writer Susan Lowell reminds us, "Storytellers, like apostles, are fishers of men [and women]."
What is the call of stories? Why do we peer into the fireside and listen? How do storytellers succeed? What makes a good story? How can we use stories in our lives and in our life's calling? What happens when we truly listen to and experience living tales and traditions as they're performed?
After all, during protests and revolutions, people have often used traditional materials to carry their messages. And, when individuals have reached for larger personal freedoms and fought to publicly express issues of their own racial, gendered, and sexual identities, they have often turned to telling their tales and singing their songs. What compelling ideas lie within performances of traditional tales? How have people used their stories to create a sense of self and a sense of place for themselves? How do people subvert, reject, transform the negative judgments they receive? In this course, we'll practice several ways of understanding what lies beneath the deceptively simple surface of traditional stories.
TEXTS
Books. If you'd like to read some this summer, here are books we'll be using for certain:

-- Morgan, Kathryn. Children of Strangers. (Family narratives of an African Am family from Virginia and Pennsylvania, by a folklorist and family member)
-- McCarthy, William. Jack in Two Worlds: Contemporary North American Tales & Their Tellers. (Jack Tales from traditional Southern Appalachian tellers as well as participants in the contemporary storytelling revival; pairs scholarly essays with a story by a teller)
-- Narayan, Kirin. Mondays on the Dark Night of the Moon. (Kirin Narayan will be a guest lecturer in our class, part of the literary festival Fall for the Book).
--Tatar, Maria. Classic Fairy Tales.
To see my most recent syllabus, please go to my classweb site at <classweb.gmu.edu>
Photo: Vasalisa by Bilibin.